Saudi Arabia frees American jailed for tweeting about crown prince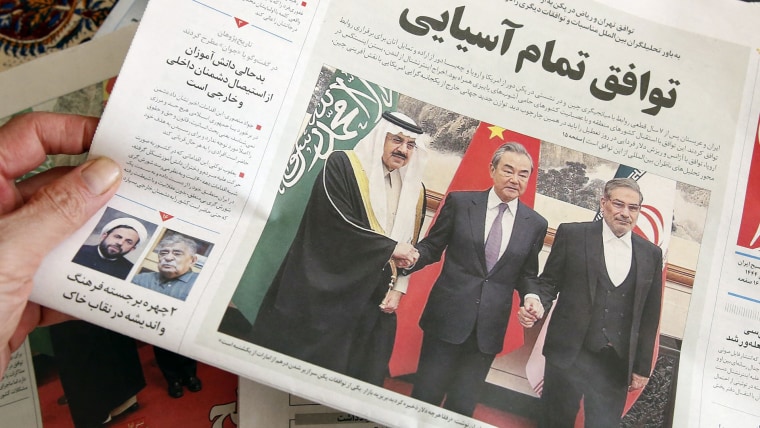 Saudi Arabia has released a 72-year-old US citizen who was jailed for critical tweets about the kingdom's government and the crown prince, his son said on Tuesday.
Saad Ibrahim Almadi, a U.S.-Saudi citizen and retired project leader who lived in Florida, was imprisoned for more than a year and sentenced to 19 years.
His son, Ibrahim Almadi, told NBC News early Tuesday that all charges against his father were dropped and that he was at his home in Riyadh with his family, but was banned from traveling.
"He considers the United States his home, not Saudi Arabia," Ibrahim said of his father, adding that he was worried about the elder Almadi's health.
"He requires immediate medical attention and attention in the United States. [reason]The travel ban worries us a lot," he added. Ibrahim said he was confident that the family would be able to bring his father back to his family in the US with the assistance of the State Department.
Neither the Saudi authorities nor the US government have confirmed Almadi's release.
The case was one of many alleged human rights abuses that have strained relations between the two countries, which publicly raised the issue of oil supplies late last year following a clash over the murder of Washington Post columnist Jamal Khashoggi.
President Joe Biden has previously said he raised concerns about Almadi's imprisonment and the affairs of other US citizens during meetings with King Salman and Crown Prince Mohammed bin Salman when he visited Saudi Arabia in July to reset relations.
Since the crown prince's rise to power – a de facto ruler bent on opening up and modernizing the ultra-conservative kingdom – human rights groups have expressed growing concern about the Saudi government's crackdown on dissent.
Almadi's son said his father was arrested on multiple charges, including supporting terrorism, shortly after landing in Riyadh in November 2021 to visit family.
In October, the court sentenced him to 16 years. 2022, his son said. Last month, an appeals court extended his sentence to 19 years.
Ibrahim said that his father was detained due to several tweets sent over the past few years.
He added that his father was not an activist, but a private individual who expressed his opinion on Twitter while in the US, where free speech is a constitutional right.
According to the Associated Press, Almadi's tweets included one noting the crown prince's rise in power in the kingdom, and a tweet that talked about Khashoggi's murder.
The news of Almadi's release comes a week after his son met with State Department officials. "I gave the whistle to Saad['s] state," Ibrahim tweeted March 14th.
"His only way back is through wrongfully delayed identification. They assure me that the process [is] continues and freedom of speech should never be criminalized," he continued.
In a statement released on Tuesday, The Freedom Initiative, an American human rights organization campaigning for the freedom of prisoners illegally detained in the Middle East and North Africa, welcomed the news.
"We are pleased that Saad Almadi has been released, but he should not have spent a day behind bars for harmless tweets," Abdullah Alaud, the Saudi director of the organization, said in a statement.
The Freedom Initiative reports that at least six people from the US are currently detained or trapped due to politically motivated travel bans to Saudi Arabia.
"There are too many non-U.S. people in Saudi custody to draw attention to their cases," Alaud added. "Almadi's release shows that strategic pressure is at work and US officials must continue to press for the release of prisoners and the lifting of travel bans."
Gwyneth Paltrow to stand trial for skiing accident in Deer Valley
PARK CITY, Utah. Gwyneth Paltrow will stand trial Tuesday in a lawsuit filed by a retired optometrist who alleges the actress-turned-lifestyle influencer brutally slammed him into him in 2016 while skiing in Utah at one of the most prestigious ski resorts in the United States. States.
Terry Sanderson, 76, said Paltrow was driving down the slopes so recklessly that they collided, leaving him on the ground as she and her entourage continued their descent down Deer Valley Resort, a ski-only mountain known for its groomed runs. après ski. yurts with champagne and a chic clientele.
"Gwyneth Paltrow went out of control on skis," Sanderson's lawyers argue in the lawsuit, "knocking him hard, knocking him out and causing a head injury, four broken ribs and other serious injuries. Paltrow got up, turned around and drove away, leaving Sanderson dazed, lying in the snow with serious injuries."
In a case that spanned several years after the 2016 incident, Sanderson is suing Paltrow for $300,000, alleging that the Park City accident resulted from negligence and caused him bodily injury and emotional distress.
At ski resorts, the downhill skier has right-of-way, so the central question in this case is who was further down the beginner's track when the collision occurred. Both Paltrow and Sanderson say in court papers that they were even worse when the other one crashed into them.
Sanderson also accused Deer Valley and its employees of "covering up", not providing full details of incident reports, and not following the resort's safety policies.
After his original $3.1 million lawsuit was dismissed, Sanderson changed the complaint and he is now seeking $300,000. Paltrow, an Oscar-winning actress best known for her roles in Shakespeare in Love and Marvel's Iron Man, filed a counterclaim in response, seeking attorneys' fees and $1 in damages.
Paltrow countered that he was in fact the cause of the collision, exaggerating his injuries and trying to take advantage of her fame and wealth. In addition to her acting career, she is also the founder and CEO of goop, a leading wellness company.
In court documents, her lawyers deny Sanderson's claims and claim he was the one who slammed into her – an impact in which she received a "blow to the whole body." Her counterclaim alleges that members of the Paltrow group checked on Sanderson, who assured them that he was fine. This casts doubt on his motives and injury claims, noting that he had 15 documented illnesses prior to the incident.
"He demanded that Ms. Paltrow pay him millions. If she does not pay, she will face negative publicity as a result of his allegations," her lawyers wrote in a 2019 court filing.
The Park City trial is expected to last more than a week.
Russia expected to release violent criminals who fought in Ukraine, UK says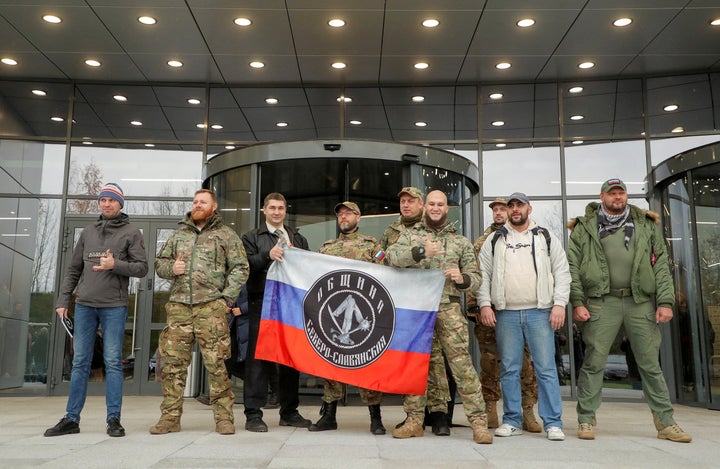 According to the Ministry of Defense, an influx of released "violent criminals" is expected if they fought on the side of the Wagner Group paramilitary organization.
Led by Russian oligarch Yevgeny Prigozhin, who has close ties to President Vladimir Putin, this group of mercenaries has recently been credited with several Russian battlefield successes in Ukraine and has bolstered its ranks by recruiting prisoners.
According to the UK MoD: "Wagner prisoner recruitment peaked in autumn 2022, when prisoners were offered commutation after six months of service."
And Moscow, apparently, will keep its promise.
The Ministry of Defense continued: "While approximately half of the recruited prisoners were likely killed or injured, evidence from Russia suggests that the group is making good on its promise to free the survivors.
"The certificates issued to the released Wagner veterans claim that they were approved by President Putin's decree."
This means that this mass exodus of prisoners will "exacerbate" Wagner's personnel problems after the death of so many soldiers on the battlefield.
The DoD added on Tuesday: "The sudden influx of violent offenders with recent and often traumatic combat experience is likely to be a major problem for Russian wartime society."
The announcement came after Putin made a surprise overnight trip to the occupied Ukrainian city of Mariupol in what Lord Ricketts, the former UK permanent representative to NATO, said was a show for the local public.
On Monday, he told Sky News: "It was a pretty empty propaganda exercise that won't convince a lot of people outside of Russia."
The Russian president will also meet his Chinese counterpart Xi Jinping this week for a three-day conference in Moscow, an important step for Putin, who has become increasingly isolated on the world stage due to his war in Ukraine.
Russian pop star who criticized Putin found dead after drowning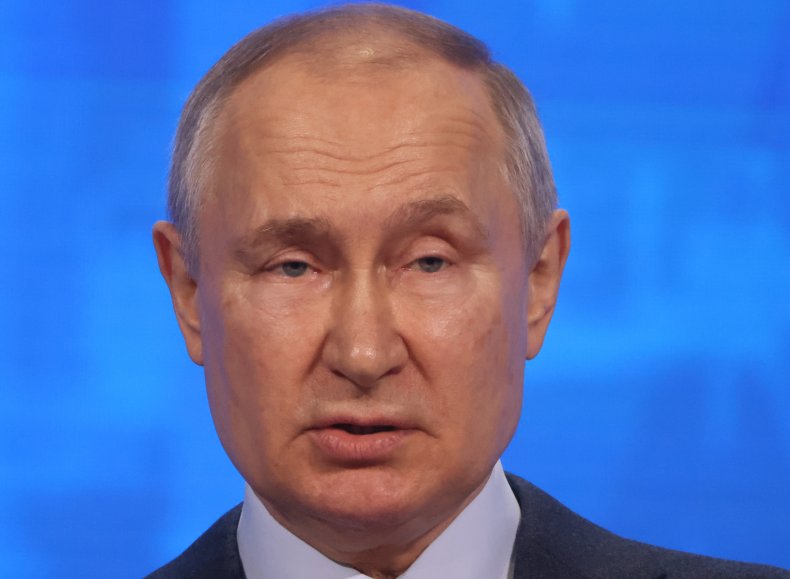 The founder of the pop group, whose song became an anthem during anti-war protests in Russia, drowned on Sunday at the age of 34.
Dima Nova, who went by the name Dmitry Svirgunov, founded the popular electronic band Cream Soda and criticized Russian President Vladimir Putin's alleged $1.3 billion mansion in the song "Aqua Disco". The song was often sung at protests before and during the early days of Russia's military invasion of Ukraine, and the protests quickly became known as "disco-style parties".
Nova fell through the ice while crossing the Volga River in the Yaroslavl region, northeast of Moscow, according to the Russian news website People Talk. He was with his brother Roma and two friends..
Cream Soda announced Nova's passing on Monday on Instagram.
"We had a tragedy last night. Our Dima Nova was walking along the Volga with his friends and fell under the ice. The Ministry of Emergency Situations is still looking for his brother Roma and friend Gosha Kiselev. failed. As soon as we have information from the Ministry of Emergency Situations, we will inform you, "the group wrote in the caption.
Tuesday group published photos of Nova and his friend Kiselyov, with the inscription "identification took place today at 9:00. Dima and Gosha are no more."
Nova, together with Ilya Gadaev, founded Cream Soda, later singer Anna Romanovskaya joined them. Newsweek contacted them via Instagram and email respectively for comment.
The trio had a big hit in 2019 with their song "No More Party" and the following year, their video for "Crying to Techno" went viral.
Ironically, Cream Soda released a song called "Volga" in 2017 in which they sang about "going down" into the river where "I'll drown."
"In captivity of the lips of spring I will drown / with you I go to the bottom" – the words from the song.
Cream Soda became an icon in the anti-war movement when comedian Alexander Gudkov used one of their songs to poke fun at Putin, who was accused of building a $1.3 billion luxury mansion near Gelendzhik on Russia's southern Black Sea coast with the proceeds of corruption.
Russian opposition leader Alexei Navalny, an outspoken critic of Putin, posted a video on YouTube in January 2021 claiming the palace complex was a 190,500-square-foot mansion with a theatre, cinema and casino.
"Putin's friends, who received from him the right to steal whatever they want in Russia, thanked him very much. But they also chipped in, collected 100 billion rubles and built a palace for their boss with this money, "Navalny said in the film. made by his Anti-Corruption Foundation.
A Kremlin spokesman at the time dismissed these claims as "pure nonsense."
Dubbed "Putin's Palace," some of the rooms in the mansion quickly went viral as people joked about its hookah bar and a room with an unknown use, which was simply called a "water disco."
Cream Soda turned the concept into a song as a vehicle to criticize the president, and then comedian Gudkov used it in a video mocking the president. The satirical video has over 8 million views on YouTube.
The lyrics of the song include these words: "You invite me to the cinema and for a couple of glasses. Inviting me to smoke a hookah, relax on a blanket, watch the sunset from your marble boudoir / You just don't understand that this is very old school.
Tributes rained down on Nova, which gained fans all over the world.
His bandmate Romanovskaya wrote on Instagram: "In the photo, Dima sings" To You ". Dima, my brother, rest in peace. I always love you. See you in the new world with you and Roma."
Konstantin Sidorkov, Head of Music and Events at Russia's largest social network VKontakte, also paid tribute on Instagram.
"Today I lost a close friend. [With] lump in the throat and the inability to find words to describe what a bright and multifaceted person Dima was, "he wrote next to a series of joint photographs of the couple. — Incredibly talented musician and designer with plans for the future, sincere and a child with a big heart. Take care of yourself. Life is fragile as ice."