Movie theaters and streamers can be friends after all
NEW YORK — After Ben Affleck and Matt Damon test-screened their Nike drama Air, Amazon Studios executives challenged them.
"They said, 'What do you guys think about the theatrical release?' Damon says. "It wasn't what we expected when we first made the deal."
"Air," about Nike's push for a shoe deal with Michael Jordan, appealed to early audiences so much that Amazon, despite acquiring the film for its Prime Video streaming service, wanted to launch it in theaters. And in the first two weeks, "Air" became a hit.
After a strong five-day debut of $20.2 million — especially good for an adult drama — Air dropped just 47% in its second weekend. The reviews have been stellar. When Air hits Prime Video, the studio and its creators expect an even better showing than if it didn't launch in theaters.
"It should work like free advertising to create a halo effect, which in turn increases viewership on the service," says Affleck, who starred in Air. "If that's the case, I think the business will really expand and go back to a broader theatrical model."
Not too long ago, some predicted that more and more films would be redirected from theaters straight to homes. They said that going to the cinema was destined to die. Not only did this prediction not come true, in some cases the opposite happens. Companies like Amazon and Apple are racing towards multiplexes, taking a very different approach to streaming-focused Netflix. Launching on 3,507 screens, Air was the biggest release ever by a streamer – and that's just the beginning. Amazon Studios, led by Jennifer Salke, plans to release 12-15 films in theaters annually. Apple is going to spend $1 billion a year on movies that will be shown in theaters before streaming.
Eventually, movie theaters and (most) streaming services become fast friends.
"We really think that by showing it in theaters, you just can't otherwise get that kind of word of mouth and press around it," says Kevin Wilson, executive director of Amazon Studios and MGM's theatrical distribution. "No matter how much you spend, it's hard to replace."
This "halo effect" is not entirely free. It takes a strong marketing campaign to draw attention to a film. But whether a film is heading to a streaming platform or video-on-demand, a surge in theatrical circulation can cascade through each successive window. A movie dropped right into the vast digital space can go viral or quickly become one of the million things you can click on.
Movie viewing has not yet reached the pre-pandemic level, but is approaching it. Movie after movie has topped the box office recently, including Creed III (produced by Amazon-owned MGM) and Lionsgate's John Wick: Chapter 4. With over $600 million in two weeks of "Super Mario Bros." from Universal Pictures. breaks records among animated films. After a dismal 2020, a rocky 2021, and last year's intermittent comeback led by Top Gun: Maverick and Avatar: The Way of the Water, optimism reigns that theaters have weathered the storm.
"Spring has arrived in the theater business," exclaims John Fithian, soon-to-be outgoing president and CEO of the National Association of Theater Owners. On Monday, the trade group will bring exhibitors to Las Vegas for CinemaCon, which is sure to be a triumph. Expect big announcements of a revival.
Last year, the number of theaters in Hollywood lagged significantly behind the pre-pandemic level of wide releases. With 63% of 2019's wide releases, the box office hit 64% of the 2019 box office. The problem, according to the exhibitors, was the lack of supply. About three dozen more major releases are planned for this year.
"Both Amazon and Apple have made it clear that they have over $1 billion in upfront budget to produce and market films that will be released in theaters," Fithian says. "In a year or so, we'll get to the point where we have more films distributed in theaters than before the pandemic."
Movie theaters are not exactly out of the woods. During the pandemic, the number of screens operating in the US and Canada dropped from 44,283 in 2019 to 40,263, according to NATO. While those losses are much smaller than many expected, the balance sheets of some theater chains remain tight. Regal's parent company, Cineworld, filed for Chapter 11 bankruptcy last year. The financial condition of the cinema owners, according to Fithian, is his biggest concern for the future.
Streaming, however, may be moving away from being the main contender. Studios have gone their separate ways during the pandemic, trying out new release methods. But while a large number of films, like Apple's all-star action adventure Ghost this Friday, are still going straight to streaming, some of the biggest film providers have abandoned these pandemic-era experiments.
"Live streaming of movies didn't do us any good," David Zaslav, chief executive of Warner Bros. discovery.
Since Zaslav took over the studio last year, Zaslav has dramatically changed course at Warner Bros., which spent 2021 releasing films simultaneously in theaters and on the platform formerly known as HBO Max. squashed a total of $70 million in Batgirl and Scooby! Festive hunting. The data, he says, is clear: "As films moved from one window to another, their overall value grew, grew, grew."
It should be noted that many people made much the same argument long before the pandemic. But Wall Street craved subscriber growth from streaming services, and studios eagerly chased the rewards—rising stock prices—until the bottom hit last year. As the number of subscribers has dwindled, the message from Wall Street has shifted: Grow your streaming platforms, but still make money.
"We've been arguing about this for years," Fithian says. "But I'm glad they finally figured it out."
Later this year, Apple will release two highly anticipated epics: Martin Scorsese's Flower Moon Killers and Ridley Scott's Napoleon. They will have help. Paramount distributes Killers of the Flower Moon, and Sony handles Napoleon. Scorsese, one of the big screen's most passionate advocates, recently said he hopes companies like Apple not only release movies in theaters, but build theaters.
"Perhaps these new companies could say: let's invest in the future of new generations for creativity," says Scorsese. "Because a young person is really going to see a movie in a cinema, someone who knows in five or ten years can become a wonderful writer, artist, musician, composer, director, whatever. You don't know where that inspiration will land when you throw it there. But it has to be outside."
Of course, being "there" has its risks. Theatrical distribution can give a film a touch of worth the effort to see and set it apart from an endless sea of ​​content. It can also mean investing millions in advertising for an often already expensive film that audiences with more attention competition than ever may not flock to. The creation of "Air" cost 130 million dollars. If it had been a flop, then most likely it would have landed straight into streaming.
"It has to be the right film. This plan won't work on every movie. Amazon will pick the ones that make sense," Wilson says. "The Apple of the world and maybe even the Netflix of the world can see: it doesn't have to be in every movie, and it doesn't have to completely turn our business model on its head."
Amazon received its first Best Picture nomination for the streaming service back in 2017 with Manchester by the Sea, while Apple won last year with CODA. But Netflix, the streaming pioneer, has long been the most dominant platform. And it has remained resilient to theater coverage.
Although Netflix gives many of its films a limited weekly theatrical run and owns two theaters (one in New York and one in Los Angeles), the streamer generally considers its own platform to be its biggest marketing driver. Last fall, that gave Detective Rian Johnson's sequel Glass Bow: Knives Out the widest release of any Netflix movie. But The Glass Bow still only opened on about 600 screens and only played for five days. Most major films are shown on over 3,500 screens for four weeks or more.
"It's not our business to bring people to theaters," Netflix chief executive Ted Sarandos said Tuesday during an earnings call. Netflix's scale and reach sets them apart from other Steam services, he says. A recent popular release such as Murder According to Netflix, Mystery 2, starring Adam Sandler and Jennifer Aniston, was watched 82 million hours in three weeks.
The Glass Bow, despite its small footprint and modest promotional support, still made about $15 million in ticket sales. Some analysts say Netflix has hundreds of millions of dollars left on the table. Netflix hasn't budged, but at least they're no longer trendsetters.
"I hope they see what Amazon and Apple are doing and realize that they can make money from theaters and get more subscribers to Netflix," Fithian says. "They're like the last ones at the party."
The movie business always looks better when hits are on; a few big bombs and all doubts will start again. Strategies may change. But right now, cinemas and (most) streamers are finding a lot in common. And business is booming again.
"All the naysayers who said maybe the theatrical business is dead or going to be a lot smaller than it used to be, I'm not so sure about that," Wilson says. beat yourself in the chest. But there are definitely positive signs everywhere that say there is no reason why we can't get back to where we were and in the next few years maybe surpass that."
___
Follow AP Film writer Jake Coyle on Twitter: http://twitter.com/jakecoyleAP
Moon Bin, K-pop star and ASTRO member, found dead at home at the age of 25.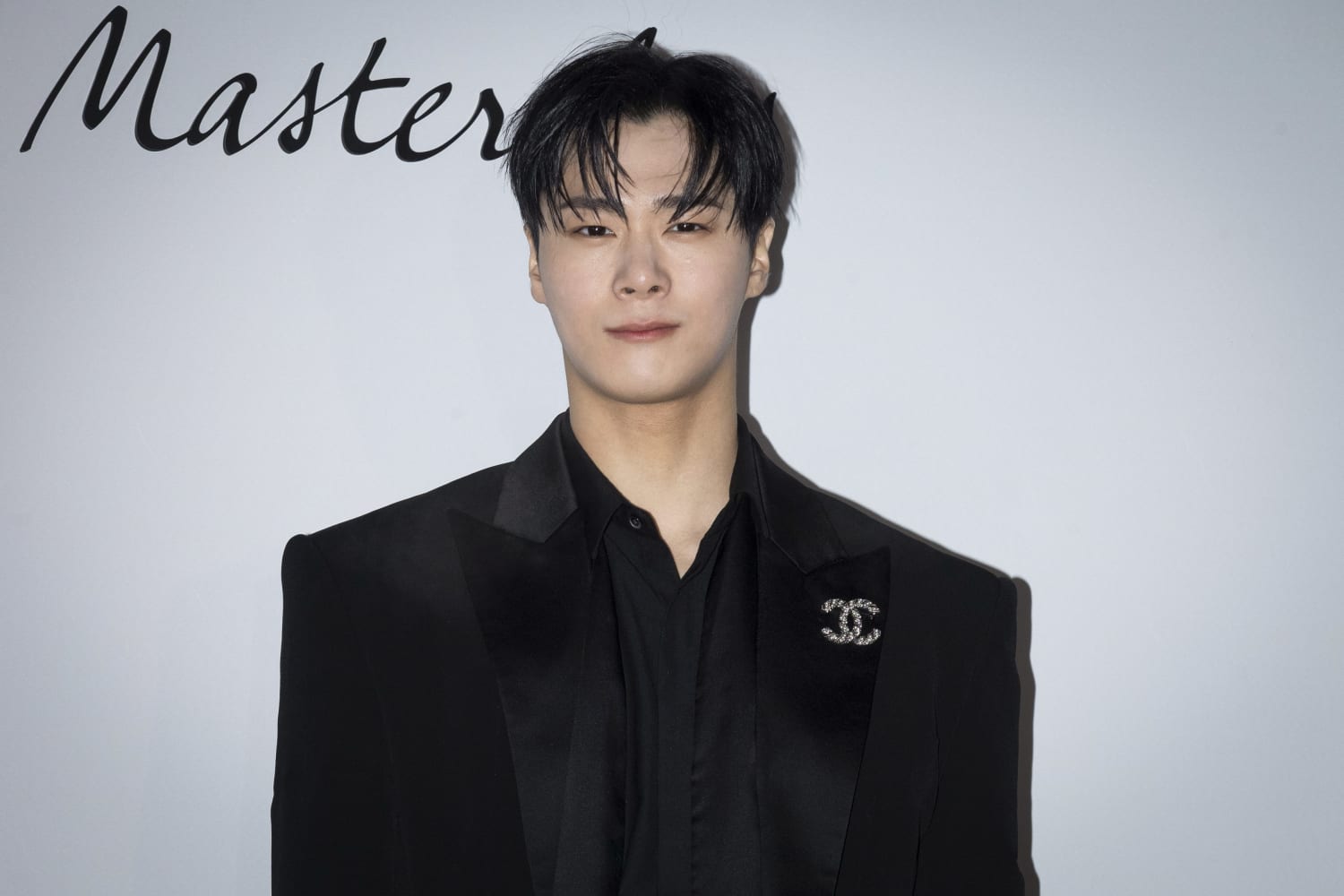 K-pop star Moon Bin was found dead at his home at the age of 25, his agency revealed on Thursday.
The singer, a member of the popular boy band ASTRO, is reported not to answer his manager on Wednesday night in Seoul.
Police are currently investigating the cause of death but have not yet found signs of foul play, Yonhap news agency reported. Officials from the Seoul Gangnam District Police Station did not immediately respond to a request for comment.
Moon Bin's music label, Fantagio, confirmed his death in a statement Thursday.
"On April 19th, ASTRO member Moonbin suddenly left our world and became a star in the sky," the agency said on its official Twitter page. It said that fellow artists mourned him in a state of "very deep sadness and shock".
"Please refrain from making speculative and malicious reports about the family of the victims who unexpectedly received this sad news, and may they mourn with reverence," the statement said.
The family will hold the funeral with friends and colleagues as privately as possible, he said.
The statement did not contain any information about the cause of death.
Local media reported that one ASTRO member had urgently retired from the country's armed forces, and another cut short a trip to the US following the news.
Moon Bin, born on January 26, 1998, was an actor and model before joining ASTRO. The six-member group debuted in 2016 after the members appeared on a popular reality show.
It quickly achieved success in both South Korea and Japan, with Billboard listing ASTRO as one of the top 10 new K-pop groups of that year.
The group has released three full-length albums, 10 EPs and two singles. Hits include "Candy Sugar Pop", "All Night", "Crazy Sexy Cool" and more.
Moon Bin was also a member of the duo Moonbin & Sanha. On Wednesday, their promoter announced the cancellation of their show in Indonesia "due to unforeseen circumstances beyond our control."
His sister, Moon Sua, is also a K-pop celebrity, having been a member of the girl group Billie. The group has canceled or postponed all scheduled activities following the death of her brother, just like other K-pop figures.
The unexpected loss caused an outpouring of shock and sadness on social media, with fans thanking Moon Bin for his work and expressing their sympathy.
Moon Bin's death is the latest such case among prominent young celebrities in South Korea, a trend that has prompted the country to reflect on the pressures stars face in a booming entertainment industry, toxic online fan culture and attitudes towards mental health.
Last week, actress Jung Chae Yul was found dead in her apartment at the age of 26.
South Korea has the highest rate of suicide deaths among countries in the Organization for Economic Co-operation and Development (OECD).
Celebrities in South Korea face many challenges, said Kwang-min Lee, professor at the Seoul National University College of Medicine and director of Mind Lab Space Space, a mental health clinic in Seoul.
They often live in "closed environments as companies limit their privacy and many of their activities," he told NBC News. "They also find it difficult to request and manage mental health support, as it can also turn into gossip that people will talk about."
According to Lee, celebrities, music labels and the country's society tend to be prejudiced against therapy, which is why many of them remain silent instead of seeking help.
These issues, according to Lee, are often exacerbated by internet fandom culture, which can be toxic.
If you or someone you know is in a crisis, call 988 for the Suicide and Crisis Helpline. You can also call the network formerly known as the National Suicide Prevention Line at 800-273-8255write HOME to 741741 or visit SpeakingOfSuicide.com/resources for additional resources.
At least 78 killed in stampede in Yemeni capital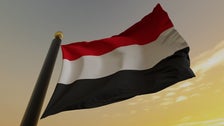 SANAA, Yemen (AP) — A crowd apparently frightened by gunfire and an electric blast rushed to a fundraising event during the Muslim holy month of Ramadan in the Yemeni capital late Wednesday night, killing at least 78 people and at least 73 were injured. according to witnesses and Houthi rebel officials.
The tragedy, the deadliest in recent years not related to the long-running conflict in Yemen, occurred on the eve of the Muslim holiday of Eid al-Adha, which marks the end of Ramadan later this week.
According to two witnesses, Abdel-Rahman Ahmed and Yahya Mohsen, armed Houthis fired into the air in an attempt to contain the crowd, apparently hitting an electrical wire and exploding it. According to them, this caused a panic, and people, including many women and children, began to stamp their feet.
A video posted to social media shows dozens of bodies, some motionless, others screaming as people try to help. Separate footage of the aftermath, released by Houthi officials, shows bloodstains, shoes and clothes of the victims strewn across the ground. Investigators were seen to be inspecting the area.
According to the Houthi-run interior ministry, the stampede took place in the Old City in central Sana'a, where hundreds of the poor had gathered for a charity event organized by traffickers. Distribution of financial aid is a ritual during Ramadan, when believers fast from dawn to dusk.
According to eyewitnesses, people gathered to receive $10 each from a charity funded by local businessmen. Wealthy people and businessmen often distribute money and food, especially to the poor during Ramadan.
Interior Ministry spokesman Brigadier Abdel-Khalek al-Aghri blamed the stampede on "random distribution" of funds without the consent of local authorities.
Motaher al-Maruni, a senior health official, said 78 people were killed, according to the rebels' satellite TV channel Al-Masirah. According to the deputy director of the hospital, Hamdan Bagheri, at least 73 people were injured and taken to Al-Thawra Hospital in Sana'a.
The rebels quickly cordoned off the school where the event was taking place and kept people out, including journalists.
The Ministry of Internal Affairs said that they detained two organizers, an investigation is underway.
The Houthis said they would pay about $2,000 in compensation to every family that lost a relative, while the wounded would receive about $400.
The Yemeni capital has been under the control of the Iranian-backed Houthis since they fled their northern stronghold in 2014 and toppled the internationally recognized government.
This prompted a coalition led by Saudi Arabia to intervene in 2015 to try to restore the government.
In recent years, the conflict has turned into a proxy war between Saudi Arabia and Iran that has killed more than 150,000 people, including militants and civilians, and created one of the world's worst humanitarian disasters.
According to the United Nations Office for the Coordination of Humanitarian Affairs, more than 21 million people in Yemen, or two-thirds of the country's population, are in need of assistance and protection. Among those in need, more than 17 million are considered particularly vulnerable.
In February, the United Nations said it had raised only $1.2 billion of a planned $4.3 billion at a conference aimed at raising funds to alleviate the humanitarian crisis.
Magdi reports from Cairo.
Pistol-wielding January 6 Capitol rioter found guilty of all charges
WASHINGTON. A January 6 rioter who admitted he was armed with a concealed weapon during the attack on the US Capitol was found guilty on all nine counts on Wednesday.
Christopher Alberts, Maryland, was arrested with a weapon on the night of January 6, 2021, after spending several hours on the Capitol grounds. He was wearing a gas mask and a safety vest, as well as a backpack with prepared food and other supplies, including bungee cords.
After the verdict was announced, Justice Department prosecutors attempted to take Alberts into custody and keep him in custody until sentencing, which is set for July 19. But U.S. District Judge Christopher Cooper said he would allow Alberts to remain in custody until then.
Alberts assured Cooper after his conviction that he would appear on the sentencing date.
Guilty verdicts could land Alberts in jail for more than five years, prosecutors said.
Alberts was accompanied by his fiancée into the courtroom on Wednesday. Both looked shocked when the verdict was read out.
Alberts and one of his lawyers, John Pierce, declined to comment on the verdict.
Alberts said in his testimony that "instinct took over" when he used a wooden pallet to "build a wall" between the police and the rioters. He claimed that the police used excessive force after thousands of Trump supporters entered the closed area of ​​the Capitol and began to climb the platform set up for the inauguration of Joe Biden.
"Someone had to put an end to this," Alberts said. "It wasn't right."
Before he attacked the police line, evidence showed that Alberts helped clear a path so authorities could escort another 6 January rioter who needed medical attention to safety.
Alberts claimed the crowd was "completely peaceful" and said there were "a couple of thousand patriots" on the lawn. He said he was "afraid he was about to be shot" when the officer put his hand on their gun.
Under cross-examination, Alberts admitted to calling the police "domestic terrorists", shouting "You all wanted war, you asked for it, you got it" and threw a water bottle at the policemen's feet.
This article was originally published on NBCNews.com