Bong Joon Ho's 'Mickey 17' Gets Trailer And Release Date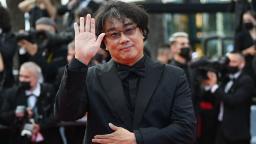 Here's a first look at Parasite director Bong Joon Ho's new film.
Michelle Zauner opens up about meeting Taylor Swift at the Grammys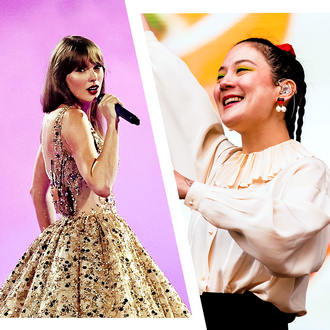 Photo: Illustration: Vulture. Photo: Getty Images
Michelle Zauner from Japanese Breakfast can ask you a question, Taylor Swift? During her book tour for the best-selling memoir Crying at H-MartZauner shared a drunken moment when she met Swift at a bar during a Grammy after-party. Apparently, Swift was ordering a Diet Coke with vodka, and Zauner felt compelled to ask her an important question that plagued both BookTok and SwiftTok. Author and Hemingway fan herself, Zauner asked Swift about a possible literary reference to her song "The Invisible String," but Swift's response left her with more questions than answers. "I read Hemingway a lot," Zauner told moderator Kylie Reid as she reenacted the moment. "In this song" Invisible String "you say, Isn't it nice to think Is this a reference to Hemingway? And she just walks OK English major! and go!" As the audience erupted in laughter at the response, Zauner explained that she was embarrassed by the interaction the next morning. While we may never know if Swift read Hemingway during quarantine, it makes sense that she keeps it a secret and brings a Diet Coke with her. She's the Easter egg queen, after all, so it's okay to play a little joke and run away, maybe in a janitor's cart.
Everyone talks about yoga nidra, but is it worth the hype?
Seth Meyer Spotted The Most 'Poetic' Thing About Tucker Carlson's Leaving Fox News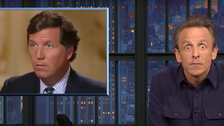 Late Night host Seth Meyers suggested it was "so poetic" given Carlson's expression of distaste for Trump in private messages released in Dominion Voting Systems' defamation lawsuit against Fox.
Carlson knew he had to keep the Trump base out of the way, said Meyers, who ridiculed the TV host for bow down to trump and pretending to be "fascinated by every word".
Fox's now-former self looked "like a 12-year-old kid listening to his older brother touch a woman's breast for the first time," Meyers added.
See Meyers' full monologue here: