Amazon is developing a Lord of the Rings MMO
Amazon reached a deal with Embracer Group, the company that owns the intellectual property rights to The Lord of the Rings and The Hobbit, to release a massively multiplayer online game (MMO) based on the works of J. R. R. Tolkien. The upcoming game will be an open-world action-adventure MMO set in Middle-earth and tells stories from The Hobbit and The Lord of the Rings literary trilogy.
The game is in the early stages of production at Amazon Games Orange County, which is the same studio as the MMO. New world. Amazon Games will publish the game worldwide for PC and consoles. Amazon says it will reveal more information, including the launch time, at a later date.
While Amazon Studios is releasing The Lord of the Rings: Rings of Power for Prime Video, Amazon says the show is unrelated to this upcoming MMO game in development with Amazon Games.
"We're committed to bringing players high-quality games, whether they're original IPs or long-time favorites like The Lord of the Rings," Christoph Hartmann, vice president of Amazon Games, said in an interview. Press release. "Giving players a fresh take on The Lord of the Rings has long been a passion of our team, and we are proud that Middle-earth Enterprises has entrusted us with this iconic world. We are also delighted to expand our relationship with the Embracer Group following our Tomb Raider deal last year as they have proven to be excellent partners."
It's worth noting that the upcoming game will be Amazon's second attempt at a Lord of the Rings MMO. The company's first attempt was announced in 2019 and then canceled in 2021. The game was developed jointly by Amazon, Athlon Games and Leyou. The project was delayed due to disagreements between Amazon and Tencent, which acquired Leyou in 2020.
News of the upcoming game comes as Amazon continues to promote video games and is reworking its strategy. Earlier this year the company laid off about 100 employees in its video game division. Layoffs included staff at Game Growth, Amazon's San Diego gaming studio, and Prime Gaming.
The Amazon Games lineup includes the in-house MMO New World and the role-playing game Lost Ark. The company also development of a new multiplatform"Tomb Raider" title. Launched in 2013, Amazon Games hasn't seen much success so far, despite several published titles. Now the company is looking to hit it big with a fantasy franchise that will likely grab attention.
Which is better: fighting your doppelganger or additional challenges that give rewards in advance?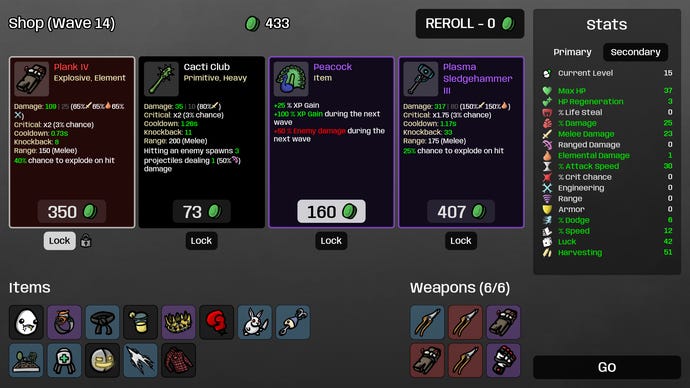 Last time you decided petting a dog was better than entering cyberspace. I'm not angry, I'm just disappointed. And you probably don't even notice how I'm sulking out here in cyberspace because you're so busy tickling some lousy stinky baby mind. Okay, okay, whatever. This week, everything is dedicated to the tasks set for you. Which is better: fighting your doppelganger or additional challenges that give rewards in advance?
Take-Two's fourth quarter brings higher sales, deeper losses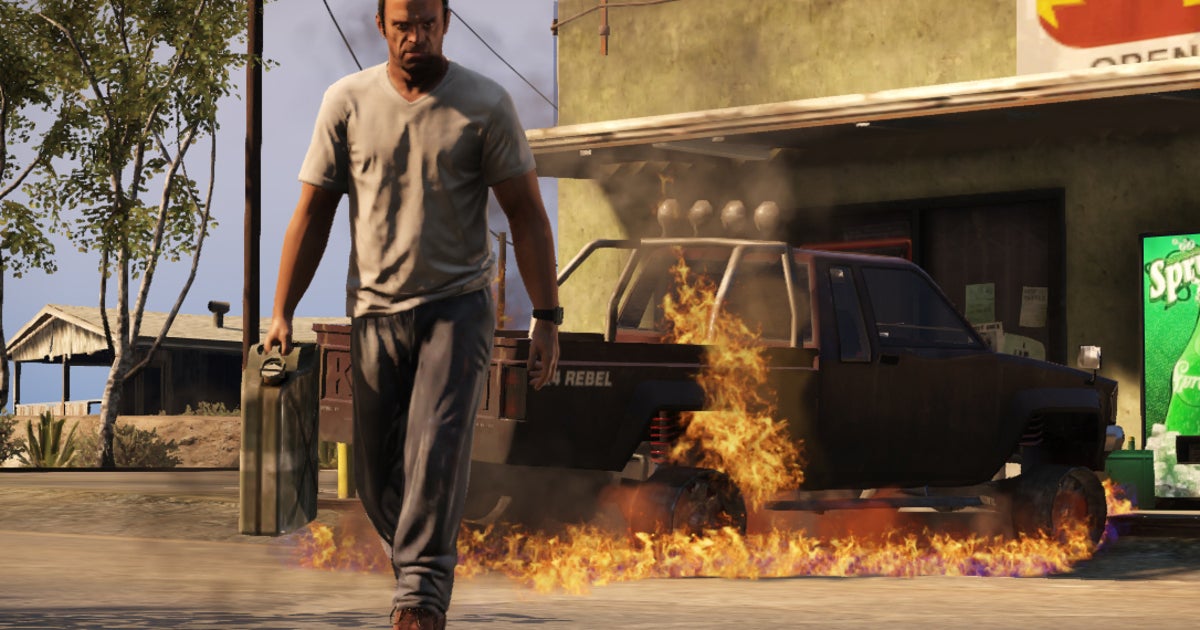 Subscribe to GI Daily here to get the most important news straight to your inbox
Take-Two Interactive today reported its financial results for the fourth quarter and the full year ended March 31, with the company continuing to post strong revenue growth thanks to the Zynga acquisition but continuing to suffer losses.
Numbers:
Take-Two Results for Fiscal Year 2023
Net Revenue: Up 53% to $5.35 billion.
Net orders: up 55% to $5.28 billion.
Net loss: US$1.12 billion compared to a net profit of US$418 million in the previous year.
Take-Two results for the fourth quarter of fiscal year 2023
Net Revenue: Up 56% to $1.45 billion.
Net orders: up 65% to $1.39 billion.
Net loss: US$610 million compared to a net profit of US$111 million in the previous year.
Take-Two Forecast for Fiscal Year 2024
Net revenue: from fixed to 2%
Net bookings: up to 3-5%
Net losses: $518 million to $477 million.
Basic moments:
The most important drivers in the fourth quarter were familiar faces led by NBA 2K23, Grand Theft Auto Online/Grand Theft Auto 5, via hyper-casual games, Empires & Puzzles, Toon Blast, Red Dead Redemption 2/Red Dead Online; WWE 2K23, dragon fusion and words with friends.
In terms of sales news, Grand Theft Auto 5 has currently shipped 180 million units worldwide and Red Dead Redemption 2 is up to 53 million units.
To date, NBA 2K23 has also reached 11 million units, a new franchise record at this point in the game's life, and also boasts the highest virtual currency sales.
While the results of these games helped lift the company's fourth-quarter net orders above the forecast range of $1.31 billion to $1.36 billion, they failed to deter Take-Two from a similar increase in losses than expected.
Take-Two had forecast a fourth-quarter net loss of up to $214 million, but beat them to post a net loss of $610 million.
The company attributed the deeper-than-expected losses to impairment losses of $465.3 million on acquisition-related intangible assets and $54.2 million on capitalized software development costs for unreleased and canceled games.
While the company is forecasting net losses for the current fiscal year as well, investors have something to look forward to, saying net bookings will rise to $8 billion in fiscal 2025, with additional growth expected in fiscal 2026.
In our pre-briefing with Take-Two CEO Strauss Zelnick, we asked if this $8 billion goal is achievable without the release of a major new Grand Theft Auto game. (Grand Theft Auto 6 has been announced, but the company hasn't given a release date yet.)
"We don't talk about specific names," Zelnick says. "We believe this is very achievable. As you know, we rarely talk about our years. And when we do that, it's because we have a high degree of confidence. This is a reflection of a process we have invested in over the years. . We're starting to see this come to fruition in FY24, and then in FY25, we expect big things to happen."
He notes that the company currently plans to release 36 games in fiscal year 25 and 26.
As of fiscal year 24, Take-Two expects to release three "immersive core" games by the end of March 2024: NBA 2K24, WWE 2K24, and "a highly anticipated new IP from one of our flagship studios."
There are also two "midcore/arcade" games in development this year, one of which (Lego 2K Drive) will be released this week.
Take-Two recently canceled the release of Midnight Suns for the Nintendo Switch. With rumors growing that Nintendo is preparing a successor system next year, we ask Zelnick if Take-Two plans to continue supporting the Switch beyond this year, when it already has the Lego 2K Drive and Zynga Star Wars Hunters.
"Yes, I think we will continue to support him," he replies.
Another console question we asked Zelnick is about mid-gen console updates. Around this point in the last console cycle, Microsoft first announced that there would be an Xbox One X, and Sony soon followed with the PlayStation 4 Pro. We ask if we should expect to see such iterative hardware this time around, and if it affected Take-Two's business in the previous generation, and if so, in what way.
"It probably will," Zelnick says, "and they haven't really impacted the business much."
While Take-Two's line of consoles and PCs is getting a lot of attention, the company's outlook for the current year also highlights just how much the Zynga acquisition has changed the business since it closed a year ago this month.
In fiscal year 22, mobile devices accounted for just 12% of Take-Two's orders. In fiscal year 23, that figure rose to 47% and the company expects that figure to rise to 53% this year.
Zelnick acknowledges the shift, but says it didn't take much effort from the top management of the company to make it happen.
"We have always had a very decentralized approach to our labels and [Zynga president] Frank Gibo continues to lead Zynga in an extremely independent manner," he says.
"We look forward to providing support and we do have centralized features as you can imagine, including data analytics and our consumer database that can benefit all of our labels. In terms of existence, Frank and his team lead and manage Zynga; we think this is the best way to create value in the mobile space."
Intel reveals which CPU/GPU combination offers the best bang for your buck
Intel's new Arc Balanced Builds solve perhaps the most fundamental question in PC building: how do you get the best performance out of your PC without overpaying?
Intel knows, at least as far as its own Arc processors and GPUs are concerned. And based on the results of its own (massive) internal tests, the company is working with retailers and system builders to lower the prices of its CPU and GPU bundles to match the best combination for your money.
PCs are rarely in "balance": some components are simply faster than others, so the flow of data from the SSD or hard drive through the motherboard chipset to the CPU, back and forth to memory and out of the GPU is inevitably limited by the component. Upgrading this component simply moves the bottleneck elsewhere in the system. What enthusiast and consumer sites like PCWorld try to do when testing the CPU is to use the most powerful GPU possible in the hope that the CPU will be the bottleneck. When testing the GPU, the same logic applies: we use the fastest CPU we can get.
In the real world, this is a bad strategy. There's no reason to pair a budget GPU with the fastest Core i9 because the GPU just can't keep up. Ideally, you're trying to build a PC where two components can scale hand in hand.
What Intel has done internally is compare its Core microprocessors to its own Arc GPUs, repeatedly testing them in various CPU and GPU configurations, as well as various games, to try and answer the question of which CPU/GPU combination offers the most value without sacrificing performance or money.
answer? Arc A750/A770 works best with Core i5 and Core i7, while A380 works best with Core i3 and possibly Core i5. While you can pair the A380 (or any Arc GPU) with any Intel Core processor, exceeding Intel's recommendations will result in diminished returns unless you upgrade your GPU.
information
Of course, this is a task that enthusiast sites could take on, but Intel certainly has an advantage: it naturally has access to all the CPUs and GPUs it makes.
What Intel also did was work with system builders and retailers to come up with optimal builds. At Newegg, for example, you can buy the Asrock Phantom Gaming Arc 770 card for $329, but the dedicated Balanced Builds page also offers the Core i5-12600K with the A770 for $369.98 – a $20 savings. There are other deals as well, including a Core i5-12600K with an A770 card for $519.98 or a $20 discount. Intel is also working with Micro Center on even better deals (Core i7-12700K, Gigabyte Z690 card and a pair of 8GB DDR4-3200 DRAM) for $349.99 or $216 off. However, all Micro Center deals are in-store.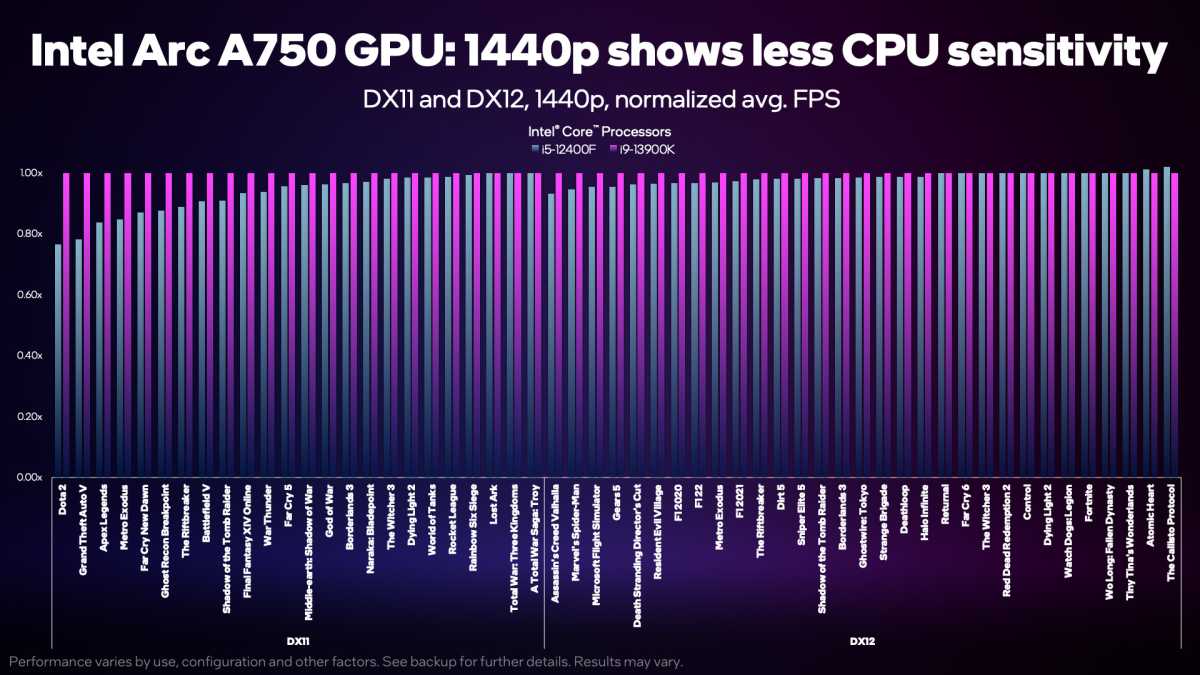 information
Intel is also working with Amazon on optimized PCs, as well as partnering with PC makers at Best Buy and Costco, among others.
If you're really interested in the finer details, Intel has demonstrated its work: at the bottom of its blog post describing its achievements, Intel has also included an Excel file with the results of its tests. Otherwise, this is really useful information for your next PC build, whenever that may be.